The

Analyst

The Analyst understands the details that make the world tick. There are a million and one details to creating a successful green future and you have worked hard to analyze them all. You enjoy working with data and making sure information is well-organized and distributed. You help others understand and plan for the future by providing the hard numbers and the correct directions we need to take.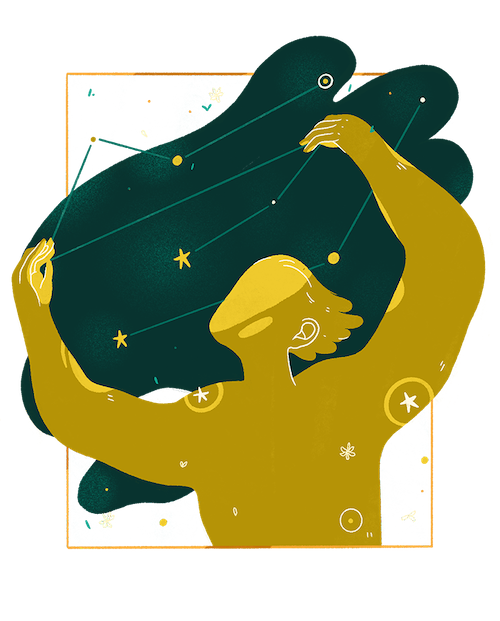 Sign up to learn more about green new careers and how you can make them possible!
About the Analyst
Analysts love seeing the work get done. Their integrity, practical logic and tireless dedication to duty often drives those around them to power through challenging tasks.

They embrace the values of honesty, dedication and dignity and are valued for their clear advice and guidance. They happily lead the way on difficult paths.

Analysts enjoy taking responsibility for their actions, and take pride in the work they do. When working towards a goal, Analysts hold back none of their time or energy, completing each relevant task with accuracy and patience.

They don't make many assumptions, preferring instead to analyze their surroundings and check their facts before arriving at a logical course of action. They have sharp, fact-based minds, and prefer autonomy and self-sufficiency to reliance on someone or some thing.
Explore Your Other Green Careers Possibilities
Your Role in a Green New Deal
Analysts are the people who know what is really going on. Budgets, reports, and spreadsheets are their instruments, and they play them to a fine tune. We can win Green New Careers in the halls of Congress, but understanding how it will actually work will be up to Analysts.
How much, when, and where are all questions that they track, organize, and answer. They're effective and efficient with their time and energy. Analysts often support the work of countless other people. Their efforts allow everyone else to do their jobs — and to get paid for their hard work.
Analyst Qualities
Conscientious,
Traditional,
Logical,
Efficient,
Orderly,
Organized,
Detail-Oriented,
Precise,
Meticulous .
If We Fully Invest 10 Trillion in Green Infrastructure
2

,

099

,

559
Analyst Green Careers Will Be Created
Learn More
49,044

Inspectors, Testers, Sorters and Weighers

76,588

Office and Administrative Supervisors

310,906

Office Clerks

29,677

Financial and Investment Analysts

27,584

Safety Specialists and Technicians

123,560

Bookkeeping, Accounting, and Auditing Clerks

61,327

Financial Managers

1,606

Purchasing Managers

179,708

Secretaries and Administrative Assistants

29,840

Shipping, Receiving, and Inventory Managers

35,811

Production, Planning, and Expediting Clerks

19,011

Engineering Technicians

20,801

Archivists, Curators, and Museum Technicians

1,656

Computer Network Support Specialists

33,950

Information Clerks

16,155

HR Managers
What Can You Do To Win Us Green New Careers?
To win Green New Careers, we'll need to work together to push politicians across the country to support bold climate infrastructure. The only thing politicians understand is power and we gain that through working together. We need to stand together as a movement to take direct action that brings awareness to our cause, bring votes to the ballot box, and organize our local communities to voice their need for Green New Careers. The Sunrise Movement is a national climate activist movement that has been fighting for the last five years to stop climate change and create millions of good jobs in the process and our actions have brought climate to the front of national politics and we need your help to push it further.
The way that we'll win Green New Careers is by organizing our communities to fight for the futures we need. As an Analyst, you thrive when you're working behind the scenes, but make no mistake — your ability to analyze data, identify trends, and tackle the most complicated of spreadsheets is essential to winning this fight. You can help win millions of green jobs by working with organizers to assess canvassing or phone banking results, or by providing precise answers to questions about how much Green New Careers might cost, how it will help specific communities, and how soon it could happen.
Analyst Beliefs
Follow clearly defined procedures
Have great memories for details
Work with numbers
Can quickly analyze large amounts of information
Are efficient at organizing and communicating complexity