The

Careworker

The Careworker is a people-person. You put your skills to use keeping our communities and our relationships to each other healthy. You have a deep love and respect for all people and you believe that healing our relationships to our bodies, our minds, and to each other is the most critical part of solving the crises we face.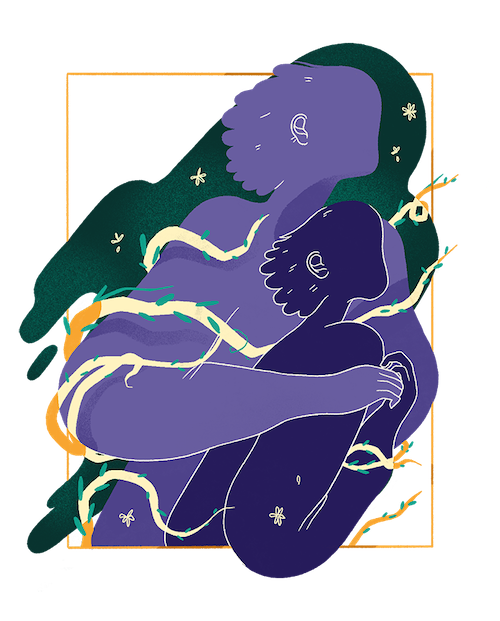 Sign up to learn more about green new careers and how you can make them possible!
About the Careworker
The Careworker gets most joy and fulfillment from tasks that directly involve caring for another person and being in service to them until their needs are met. You're motivated to do this kind of work not because you think it makes you a better person but because you genuinely believe that our health and well-being is deeply tied to others.
You enjoy connecting with people face-to-face in a one-on-one setting. Regardless of whether you think of yourself as more introverted or extroverted, you find that you deepen your relationships when you give the other person your undivided attention.
When you stop to think about the crises we face—climate change, economic inequality, racism and other kinds of discrimination—you find yourself believing that the foundation of a better world relies on everyone having a more loving and caring relationship with each other and themselves. This is hard work for sure, it takes patience. But we need people like you who are up to the task of serving others who are on a journey to heal.
Explore Your Other Green Careers Possibilities
Your Role in a Green New Deal
Careworkers transform our society into a place where everyone feels cared for. They excel at healing, helping, teaching, and listening to others. From the youngest toddler to the oldest grandparent, Careworkers make everyone around them feel warm and welcome. Their skills help us come together as a community to better understand and support each other and to build a livable world for us all.
As we build a more sustainable world, there are so many opportunities to touch other people's lives. Careworkers have the opportunity to change lives in endless ways, whether it's working in a hospital, preparing a home-cooked meal, taking care of kids, teaching at a school, providing mental health support, or caring for their community through reform and renewal.
Caretaker Qualities
Kind,
Generous,
Cooperative,
Patient,
Caring,
Helpful,
Empathetic,
Tactful,
Friendly.
If We Fully Invest 10 Trillion in Green Infrastructure
1

,

752

,

179
Caretaker Green Careers Will Be Created
Learn More
12,434

Mental Health and Substance Abuse Social Workers

111,772

Childcare Workers

98,616

Licensed Practical and Vocational Nurses

75,396

Social and Human Service Assistants

24,189

Rehabilitation Counselors

29,576

Social and Community Service Managers

1,117

Veterinarians

23,125

Occupational Health and Safety Specialists

268,083

Nursing Assistants

42,606

Animal Caretakers

43,115

Cooks

54,949

Teaching Assistants

40,374

Food Servers

99,495

Janitors, Maids, and Cleaners

18,971

Medical and Health Services Managers

1,295

Training and Development Managers
What Can You Do To Win Us Green New Careers?
To win Green New Careers, we'll need to work together to push politicians across the country to support bold climate infrastructure. The only thing politicians understand is power and we gain that through working together. We need to stand together as a movement to take direct action that brings awareness to our cause, bring votes to the ballot box, and organize our local communities to voice their need for Green New Careers. The Sunrise Movement is a national climate activist movement that has been fighting for the last five years to stop climate change and create millions of good jobs in the process and our actions have brought climate to the front of national politics and we need your help to push it further.
As a Careworker, you excel at teamwork, social interaction, and relationship building. You're known for your ability to keep spirits high and boost morale. And when things get hectic, you're the person who keeps the trains running on time. At Sunrise you can help us win millions of green jobs by coordinating teams, maintaining lasting personal relationships, and making people feel safe, welcome, and understood. You might enjoy building community, running logistics at rallies, facilitating meetings, or planning fun events.
Careworker Beliefs
Wants to work with people face to face everyday.
Is fulfilled by providing service to others
Believes healthy relationships are key to a healthy world.
Finding balance is the key to our health and the world