The

Communicator

The Communicator shows us what is really going on and helps us imagine what the world could be. You use murals, writing, podcasts, art, or film to speak truth to power and inspire others to fight for the world we deserve. You are bursting at the seams with ideas, emotions, and creativity that inspire us to our collective future we know we can achieve.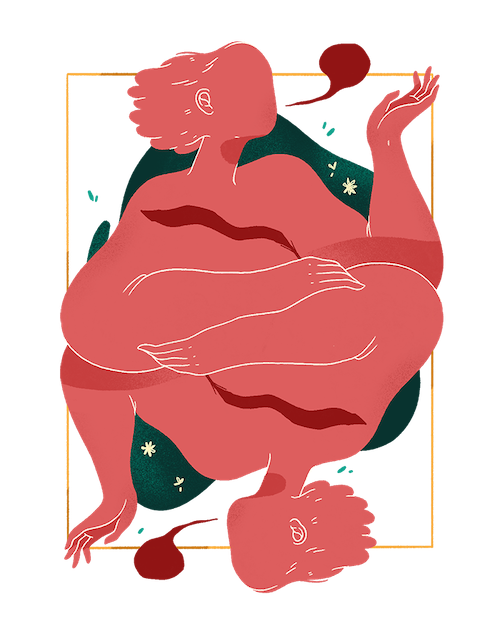 Sign up to learn more about green new careers and how you can make them possible!
About the Communicator
Communicators want to connect emotionally with others. Few things matter more than having genuine, heartfelt conversations with the people they cherish.

They are independent and creative, always on the lookout for the magic and meaning in everyday life. Their creativity and idealism can bloom even after the darkest of storms. Although they know the world will never be perfect, Communicators still care about making it better in whatever way they can.

They take joy in reinterpreting their connections and ideas, reinventing themselves, and experimenting with new perspectives. This creates a sense of spontaneity, which can make Communicators seem unpredictable — even to their close friends and loved ones.

Communicators live to find ways to push their passions and are willing to play with risk to explore things that might be outside the boundaries of others.
Explore Your Other Green Careers Possibilities
Your Role in a Green New Deal
Communicators bring us together around the stories and truth that define the way the world is and the way we know it can be. They are immensely curious and are always on the hunt for meaning in the world. We need Communicators to open the eyes and ears of people across this country about the possibility and benefits of a green, equitable future.
We all have so much to gain from a Green New Deal, and Communicators are essential in helping the world understand why and how. They share their creativity and values through their work, whether it's a podcast, an art piece, a film, an article, a novel, a social media post, or a performance.
Communicator Qualities
Creative,
Intuitive,
Sensitive,
Articulate,
Expressive,
Unstructured,
Original,
Non-conforming,
Innovative.
If We Fully Invest 10 Trillion in Green Infrastructure
253

,

577
Communicator Green Careers Will Be Created
Learn More
22,489

Market Research Analysts

23,755

Sales Managers

91,198

Dispatchers

1,564

Actors

1,547

Architectural and Civil Drafters

9,810

Museum Curators

56,496

Sales Representatives

12,686

Marketing Managers

503

Writers and Authors

1,860

Graphic Designers

1,295

Set and Exhibit Designers

1,110

Switchboard Operators

966

Web Developers

437

Editors

434

Art Directors

1,295

News Journalists
What Can You Do To Help Win Us Green New Careers?
To win Green New Careers, we'll need to work together to push politicians across the country to support bold climate infrastructure. The only thing politicians understand is power and we gain that through working together. We need to stand together as a movement to take direct action that brings awareness to our cause, bring votes to the ballot box, and organize our local communities to voice their need for Green New Careers. The Sunrise Movement is a national climate activist movement that has been fighting for the last five years to stop climate change and create millions of good jobs in the process and our actions have brought climate to the front of national politics and we need your help to push it further.
As a Communicator, your ability to turn abstract ideas into words will allow you to paint a picture of the better world for which we're fighting. At Sunrise you can help win millions of green jobs by firing up a crowd as the emcee at a rally, creating eye-catching social media infographics, writing letters to Congress, sharing your personal story, drafting phone bank scripts, or talking to friends and family about why you're fighting for a Green New Deal.
Communicator Beliefs
Is fulfilled by translating complex ideas into simple terms
Enjoys creative work
Believes the right story can change the world
Loves to express themselves
The pen is mightier than the sword