The

Naturalist

The Naturalist is dedicated to repairing humanity's relationship with the land, air and water. You work to translate the knowledge made available from the scientist and others into solutions that work with natural rhythms of the world. You understand that at the core of your work lies a central, life-long goal: to help humanity relearn its natural role in the world's ecosystems.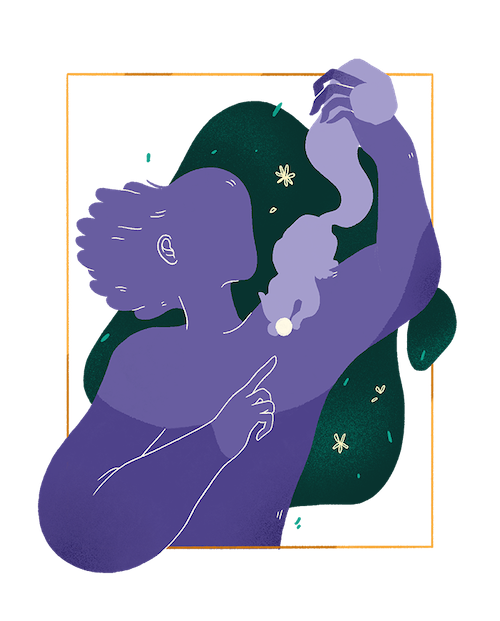 Sign up to learn more about green new careers and how you can make them possible!
About the Naturalist
Naturalists pay close attention to the world around them. They are fascinated by the web of life and the effects that an environment can have on the creatures and systems that interact with it.

Naturalists are practical and efficient with their work, but cherish the ability to let loose and live outside the boundaries in their personal lives.

Naturalists are highly empathetic. They live in the world between what they know and what they feel. They are interested in the boundary line between what we perceive as reality and the truth obscured underneath.

They value deep, authentic relationships with others, and they tend to take great care with other people's feelings. Sometimes they need to take some time alone to decompress, recharge, and process their thoughts and feelings.
Explore Your Other Green Careers Possibilities
Your Green Career Matches
Naturalists connect and balance our world to the natural one. They pay attention to and repair the ecosystem that exists between humans and the world around them. They know that nature has the answer to our problems, but only if we look in the right places. They use the patterns and wisdom of the natural world to inform and improve our technology, health, and personal connections.
The world faces enormous problems of pollution, overproduction, environmental degradation, and global warming in our current economy, and Naturalists help us understand and share the renewable, natural solutions that will allow us to live in harmony with the rest of the life with whom we share this planet. They might plant a forest, find a new waste treatment method, study and save an endangered species or develop a sustainable alternative to a current product.
Naturalist Qualities
Clever,
Systematic,
Passionate,
Effective,
Methodical,
Patient,
Observant,
Aware.
If We Fully Invest 10 Trillion in Green Infrastructure
621

,

399
Naturalist Green Careers Will Be Created
Learn More
149,307

Water Treatment System Operators

77,579

Refuse and Recyclable Material Collectors

35,827

Outdoor Recreation Workers

26,867

Landscaping Architecture Developers

10,194

Foresters

29,576

Social and Community Service Managers

28,460

Sustainable Loggers

6,153

Environmental Engineers

6,796

Agricultural Inspectors

4,675

Animal Caretakers

2,681

Soil and Plant Observers

7,972

Community and Social Service Specialists

2,681

Animal Breeders

1,175

Forest and Conservation Workers

37,574

Hazardous Materials Removal Managers

124,336

Farming, Fishing, and Forestry Supervisors
What Can You Do To Win Us Green New Careers?
To win Green New Careers, we'll need to work together to push politicians across the country to support bold climate infrastructure. The only thing politicians understand is power and we gain that through working together. We need to stand together as a movement to take direct action that brings awareness to our cause, bring votes to the ballot box, and organize our local communities to voice their need for Green New Careers. The Sunrise Movement is a national climate activist movement that has been fighting for the last five years to stop climate change and create millions of good jobs in the process and our actions have brought climate to the front of national politics and we need your help to push it further.
As a Naturalist, your strengths stem from your ability to understand our relationship not just with the natural world, but with one another. At Sunrise you can help win millions of green jobs by identifying and mobilizing around solutions to your community's biggest ecological and environmental challenges. The solutions and innovations you may develop as a naturalist have the power to inspire others and bring them into the fold by showing them that a better world is truly possible if we work for it.
Naturalist Beliefs
Enjoys thinking about the bigger picture
Enjoys working/spending time outdoors
Believes the solutions to healing the land, air and water are already all around us